Default Layout settings provide options to build main layout of your site which will be used on all of your pages. Layout created in Default Layout section is used as the base for each new page which you are going to modify via Page Buidler. Thanks to that, you do not need set up the same thing again and again for each new page edited in Page Buidler.
Default Layout is used also for all pages which are not edited in Page Builder. Once the page is not edited via Page Builder, so the page doesn't use some own unique layout and set of elements, page will use configuration from Default Layout automatically.
You can specify which widget area will be displayed on the left side or the right side of your pages. Available are options to turn on or off footer widget area and breadcrumbs.
With options in default layout can be enabled or disabled sidebars, footer widgets or breadcrumbs in a few clicks for all new pages.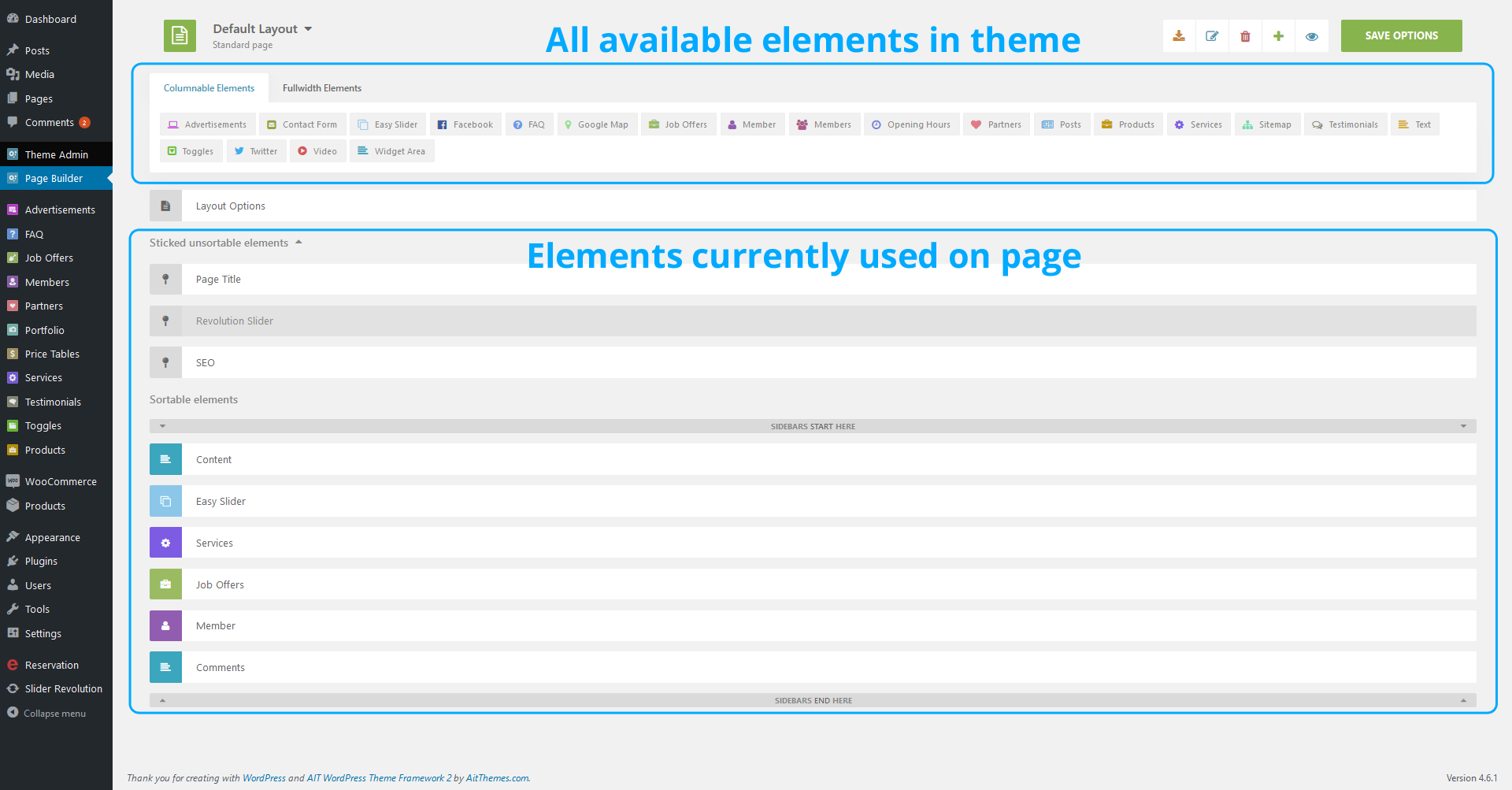 Follow Elements documentation to learn more about using elements.