Default Layout settings provide options to build main layout of your site which will be used on all your pages.
You can specify which widget area will be displayed on the left side or the right side of your pages. Available are options to turn on or off footer widget area and breadcrumbs.
With options in default layout might be enabled or disabled sidebars, footer widgets or breadcrumbs in a few clicks for whole website.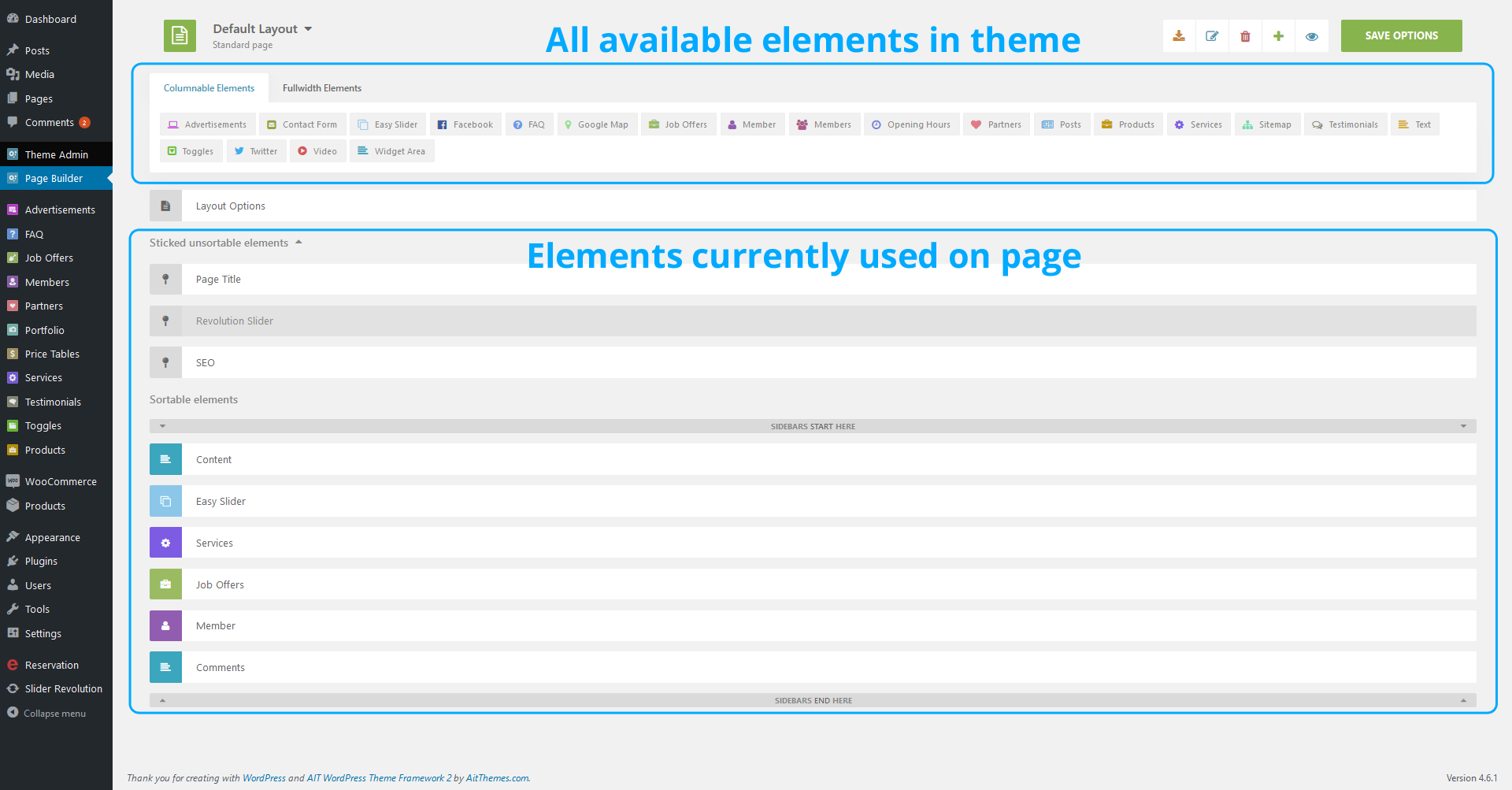 Follow Elements documentation to learn more about using elements.