Tours are created as standalone custom post types and are available from left side WordPress menu: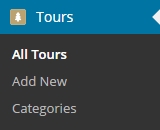 To display Tour on page use Tours Element in Page Builder screen.
Each tour is defined by several specific properties divided into:
Location
Additional Information
Location
Location of each tour is defined as a path of checkpoints. New checkpoint can be added by clicking on the map and has several properties:
Title – name of current checkpoint
Description – short information about checkpoint that appears with Title if user click on the map
Checkpoint Icon – custom icon that displays on the map
Align – alignment of the map icon. Select center for symmetric round or square icons and bottom for pins, flags etc.
All checkpoints are interactive and can be moved or removed directly on the map (path will be automatically updated). As a valid checkpoint is considered each point that has filled at least a Title or a Description. Points without Title and Description will never be displayed on the map. If Display All Checkpoints option is off only starting and ending points will be displayed on the map.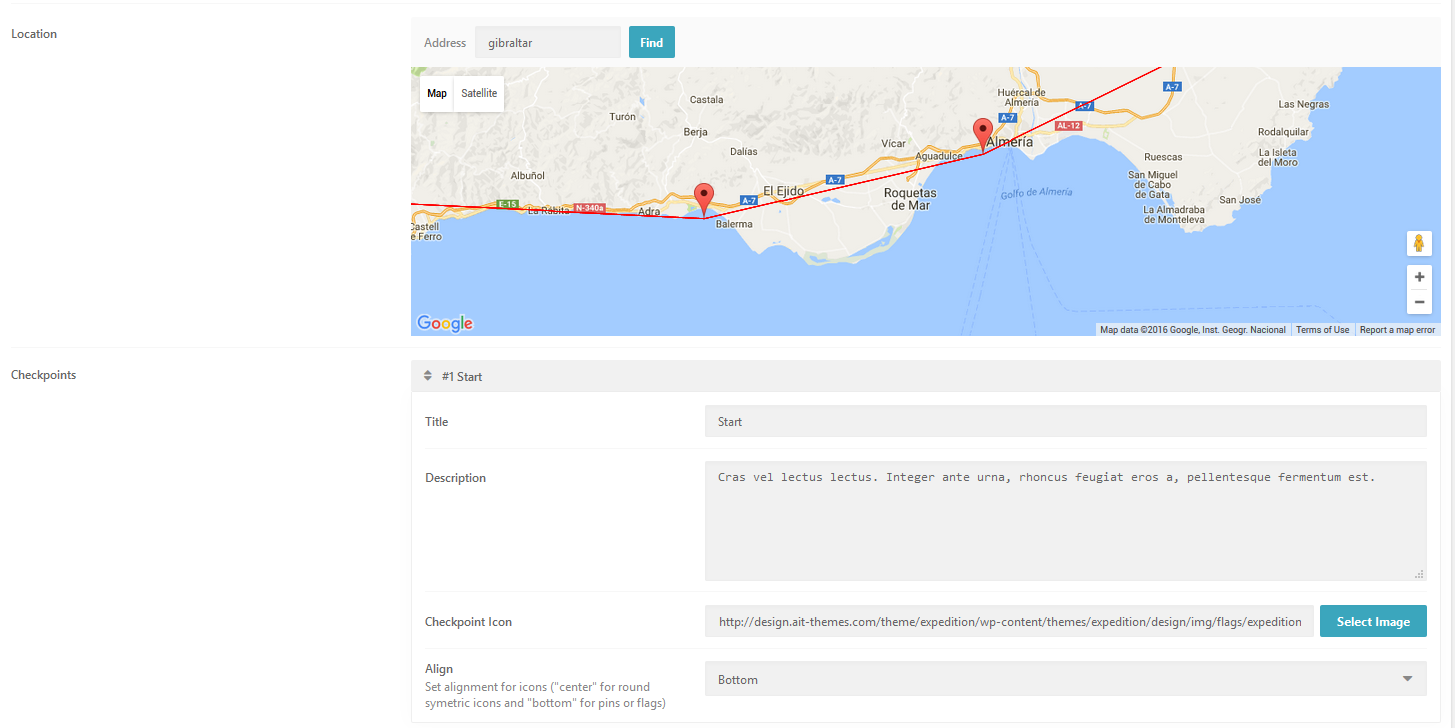 Map with checkpoints is displayed on frontend in the header. Highlighted button on the following screenshot will switch map from small preview into fullsize map.
Additional Information
Each tour should have defined at least starting date that helps to order Tours. Date to is useful for tours that last more than one day. Difficulty is optional property and can be ignored if the value of difficulty is set to 0. Difficulty Title will appear on frontend above the difficulty level (see the last screenshot).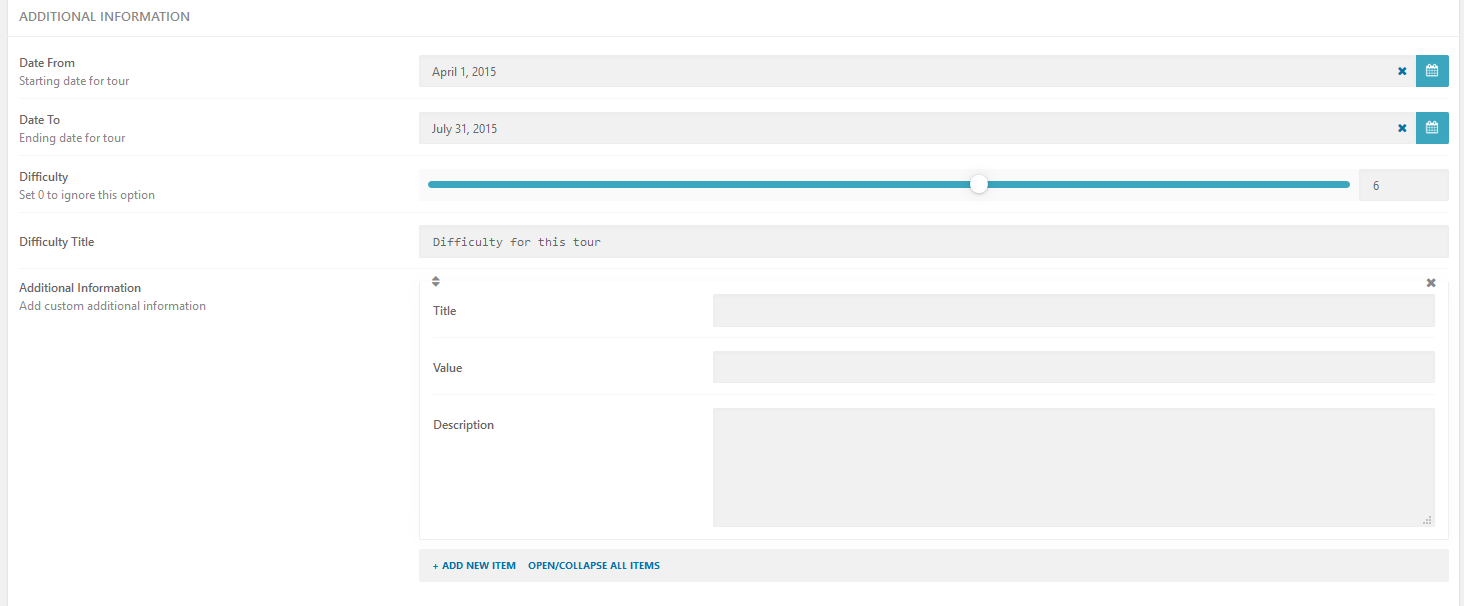 Additional information are custom inputs that are presented as a table of a Title ('key'), its Value and short Description. Each tour has also Picture and Video gallery.