Plugin options are available in the left side WordPress menu, where exactly you could find options in the menu is described in plugin installation documentation page.
General options allow you to change text for Labels and add custom notification text below the input in Comments Form. Both changes may be done for all inputs in the form: Name, Email, Website and Comment field.
Notification text displayed below the input can include simple html tags like strong text or links.
Colors options are pretty simple and provide all you need to handle about the text, you can change the color of text and links.
Plugin active with AIT Multilingual Theme
AIT Comments Extension plugin is fully compatible with our AIT Languages plugins, for each translation of your website you can display text in wanted language. Plugin active on our multilingual themes is designed like the rest of our theme admin.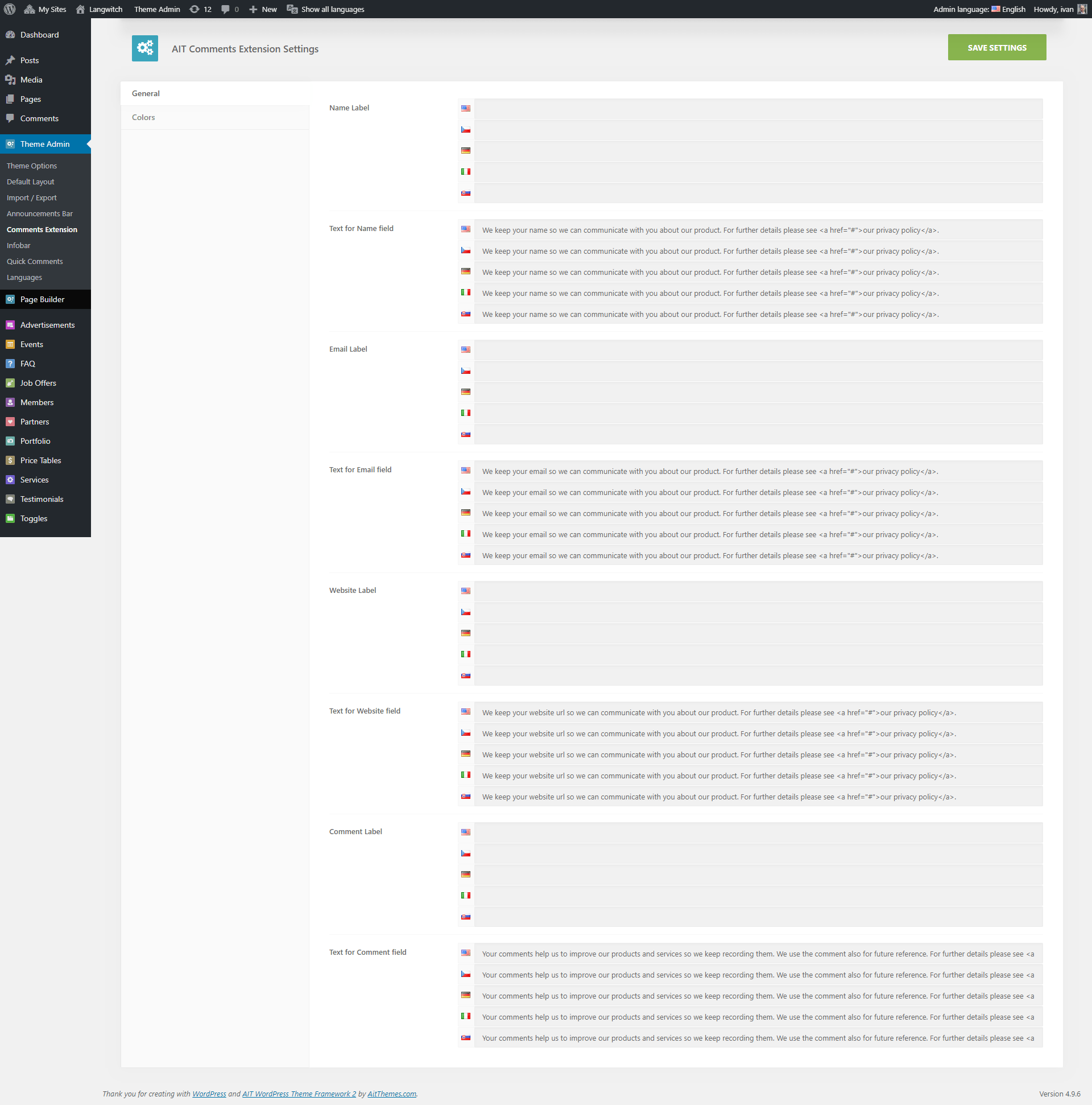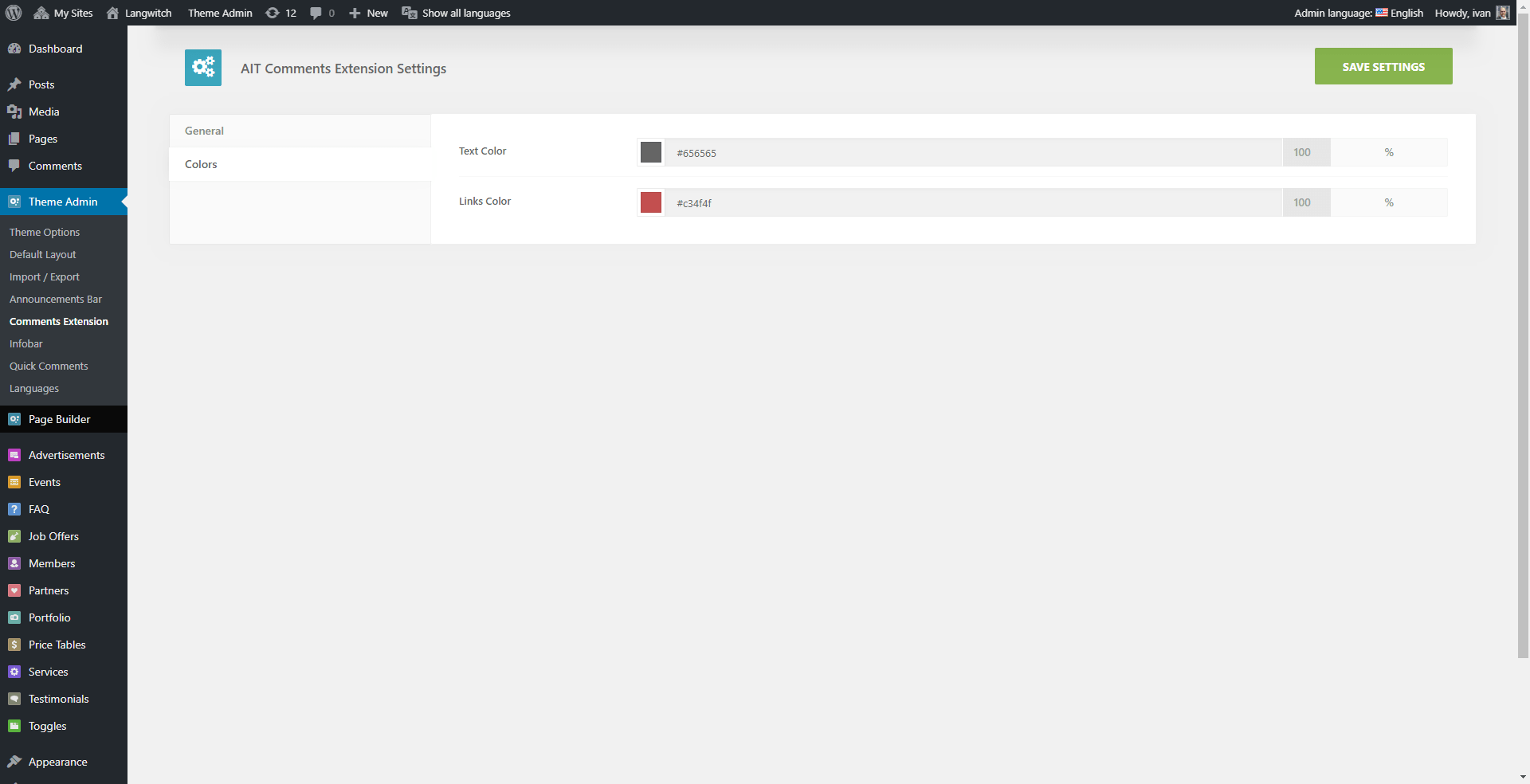 Plugin active with older AIT Theme or third-party theme
Plugin active with one of our older no Multilingual Theme, third-party theme or plugin active in the network of Multisite installation offer options in general WordPress design.