Background slider is unsortable element that allows you to set up animated background for your website. Available options:
Slide duration – how long is single slide displayed
Animation duration – how long transition animation lasts
Background slides – items that represent each slide of slider (read more below)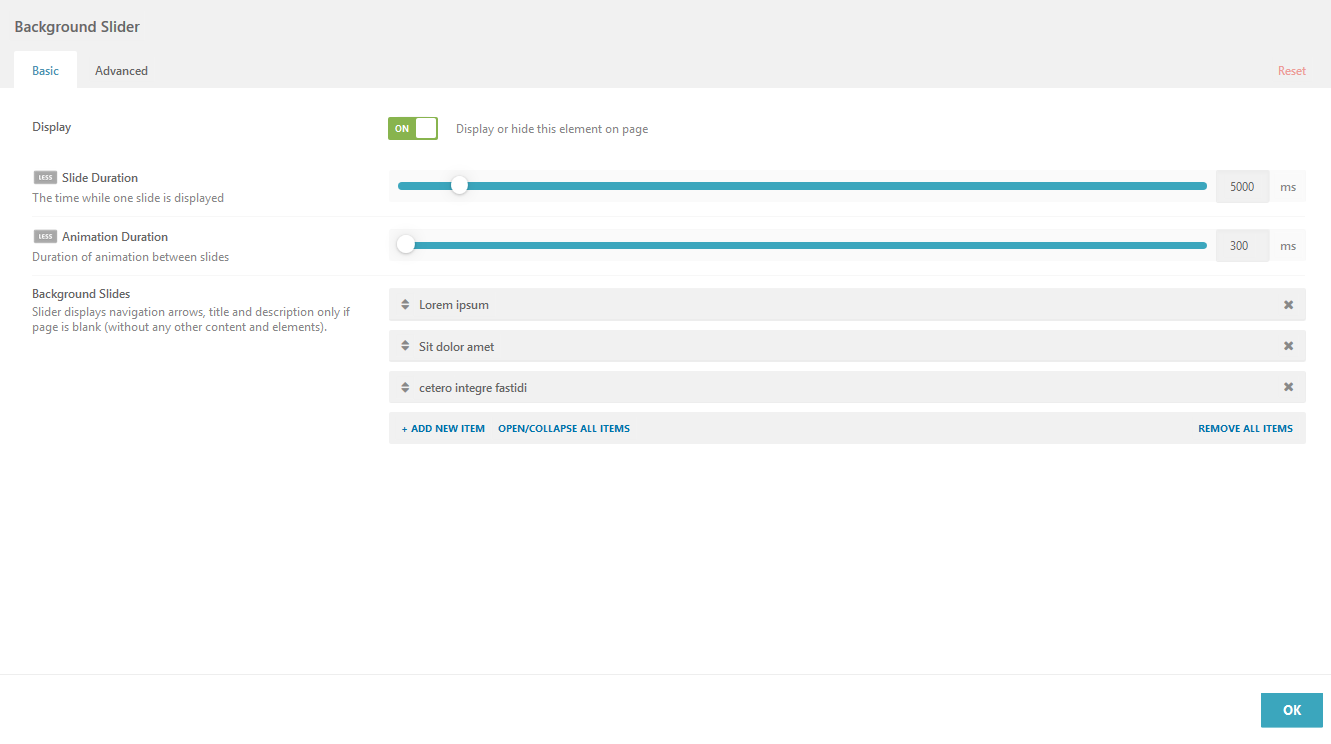 With the button + Add New Item you can add new slide in current slider. Each slide has several own settings:
Label
Background Image – image that displays as website background
Background Color – background color – useful with transparent background image
Background Position – image position within slide frame
Description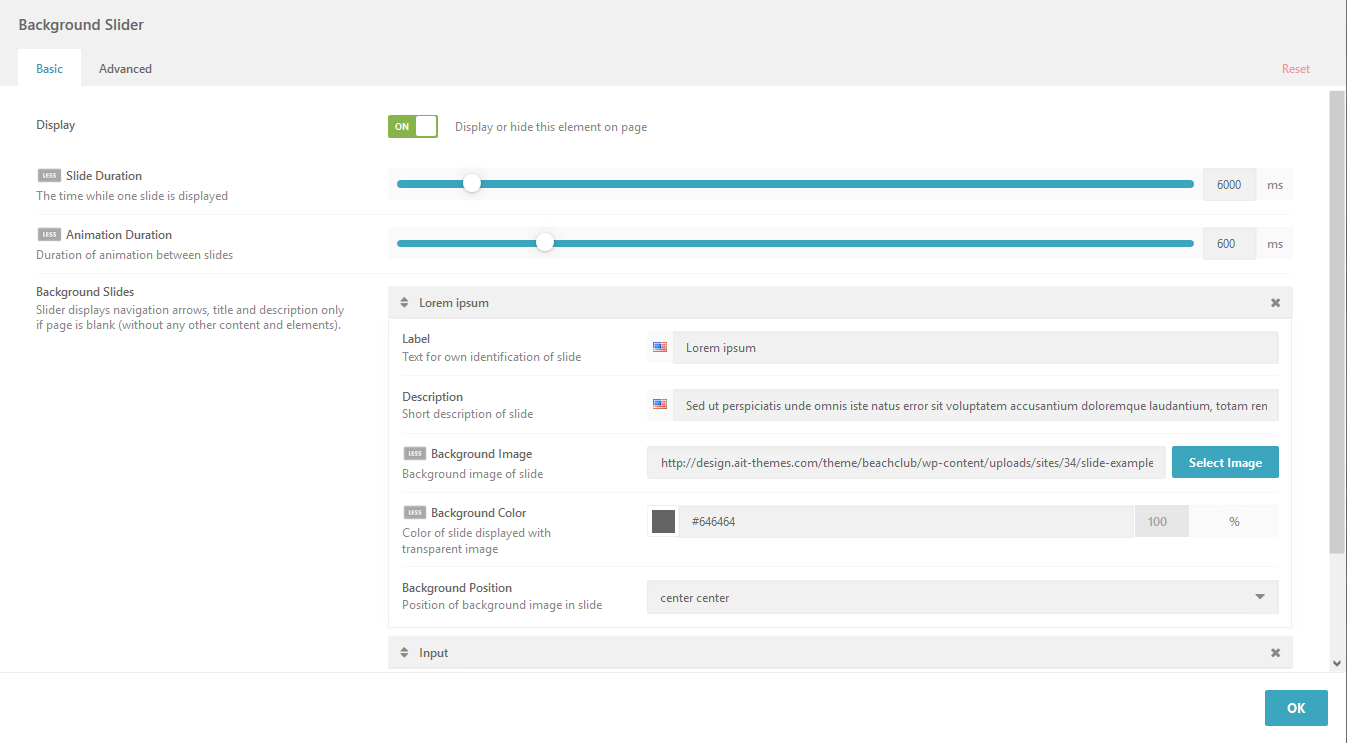 Label and description are texts that are displayed as a box on front-end at the very bottom of the website. To switch between slides use navigation arrows on the right side. But this boxes and arrows appear only in case you have disabled all other elements on the current page. There is no point to display them under the page content because they aren't visible and you cannot access neither navigation arrows (auto-slide effect remains working).
Note: Whole slider is disabled for all mobile devices such as smartphones and tablets because current browsers might have troubles to proceed advanced javascripts.