After successful registration, user becomes author. After login, he is redirected automatically to his profile. This profile is visible for anyone, just the content displayed varies.
New registered author without posts sees welcome screen (can be fully customized in Authors – Theme Options)
All other authors see on his profile notice that this author does not have any posts yet (can be fully customized in Authors – Theme Options)
After writing the first post, those screens are replaced with posts itself and everyone sees nothing else but them
Welcome screen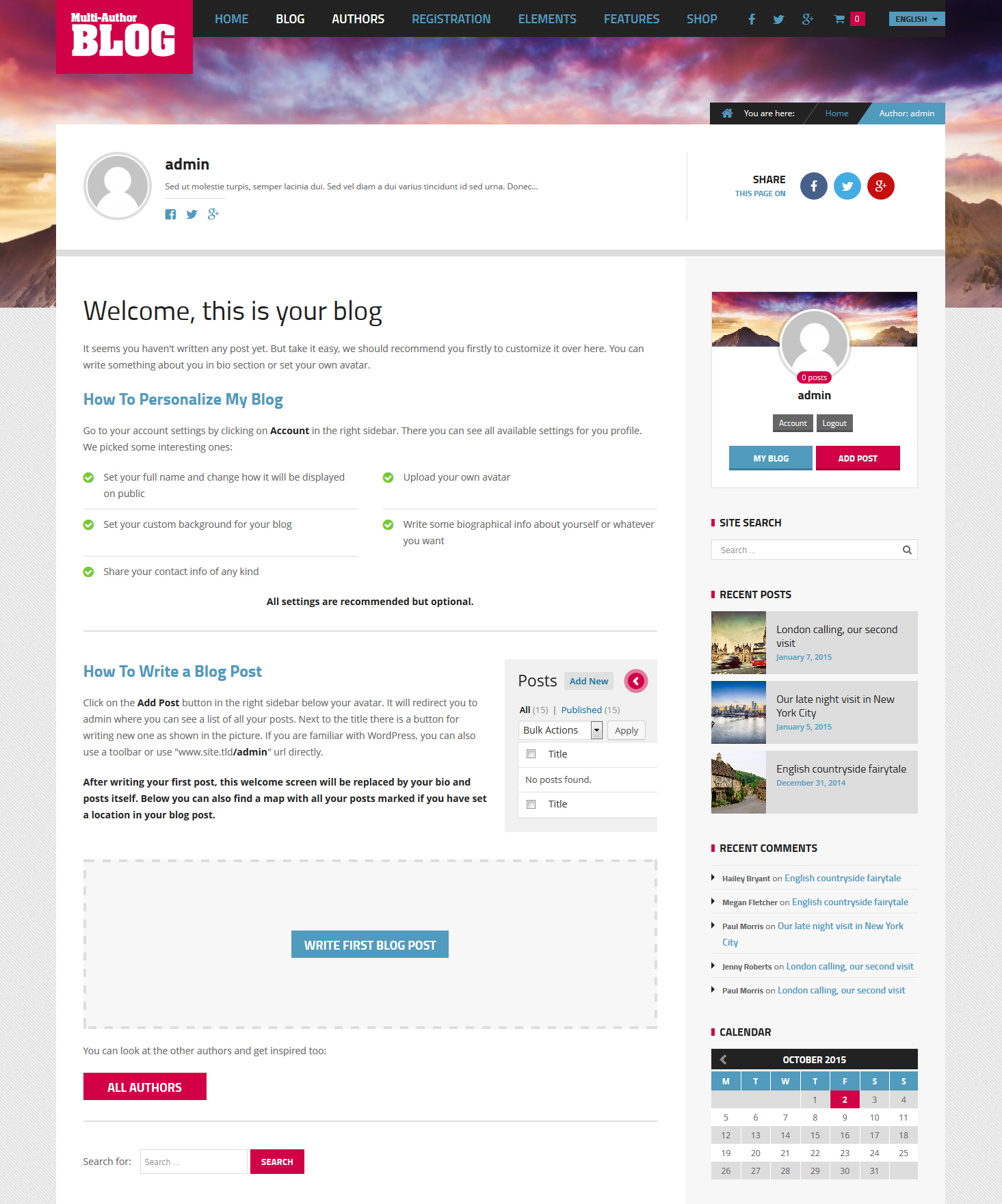 This screen can be customized, but default one describes to new author how to set his profile and how to add posts pretty well.
How To Personalize My Blog
Author can reach administration via widget. After clicking on Account button, he is redirected to WordPress Profile settings.
In previous image is described what information can author set.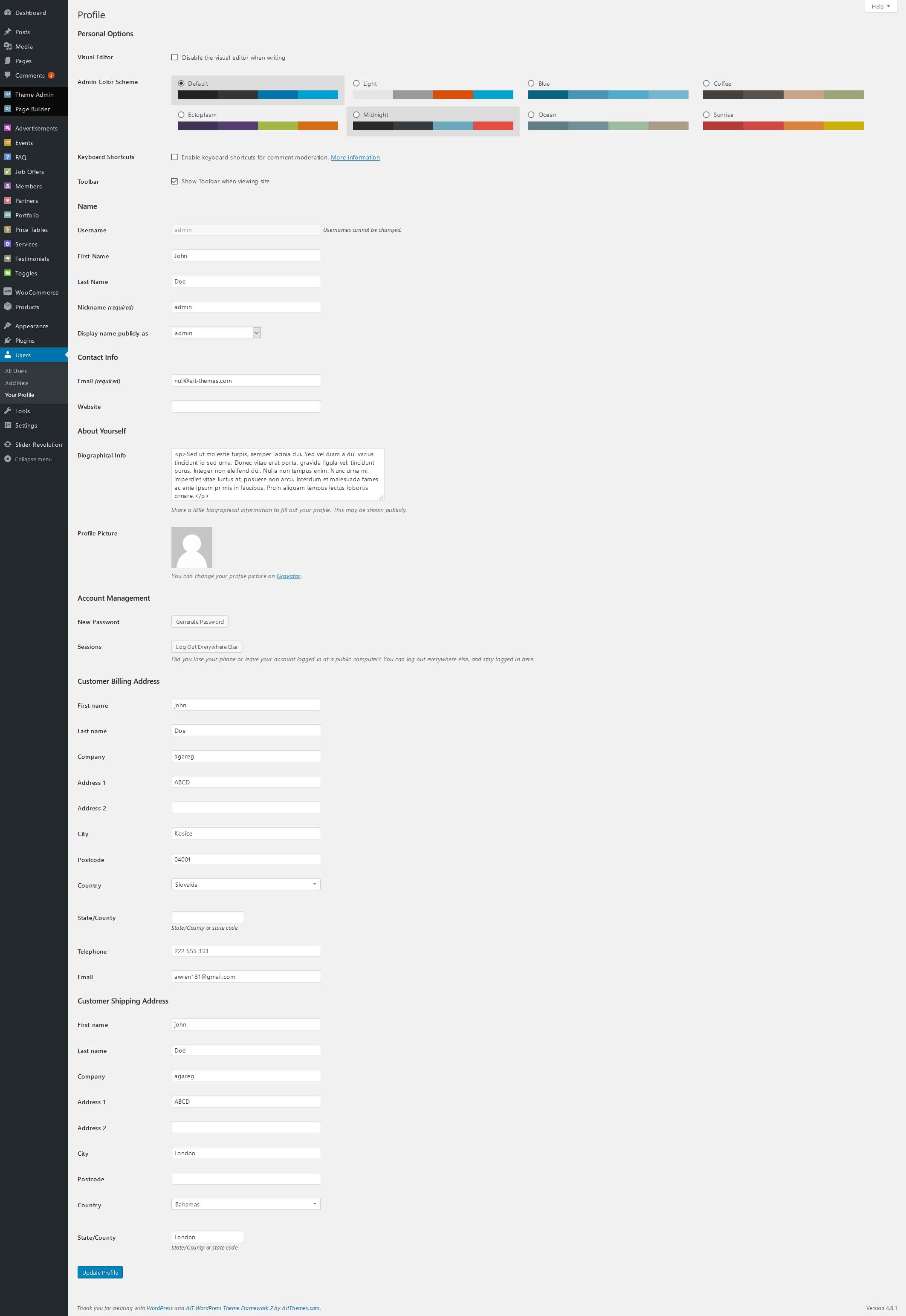 How To Write a Blog Post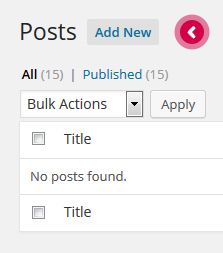 The following is described in welcome screen (first image above):
Click on the Add Post button in the right sidebar below your avatar. It will redirect you to admin where you can see a list of all your posts. Next to the title there is a button for writing new one as shown in the picture. If you are familiar with WordPress, you can also use a toolbar or use "www.site.tld/admin" url directly.

After writing your first post, this welcome screen will be replaced by your bio and posts itself.
Below you can also find a map with all your posts marked if you have set a location in your blog post.
Author's Posts: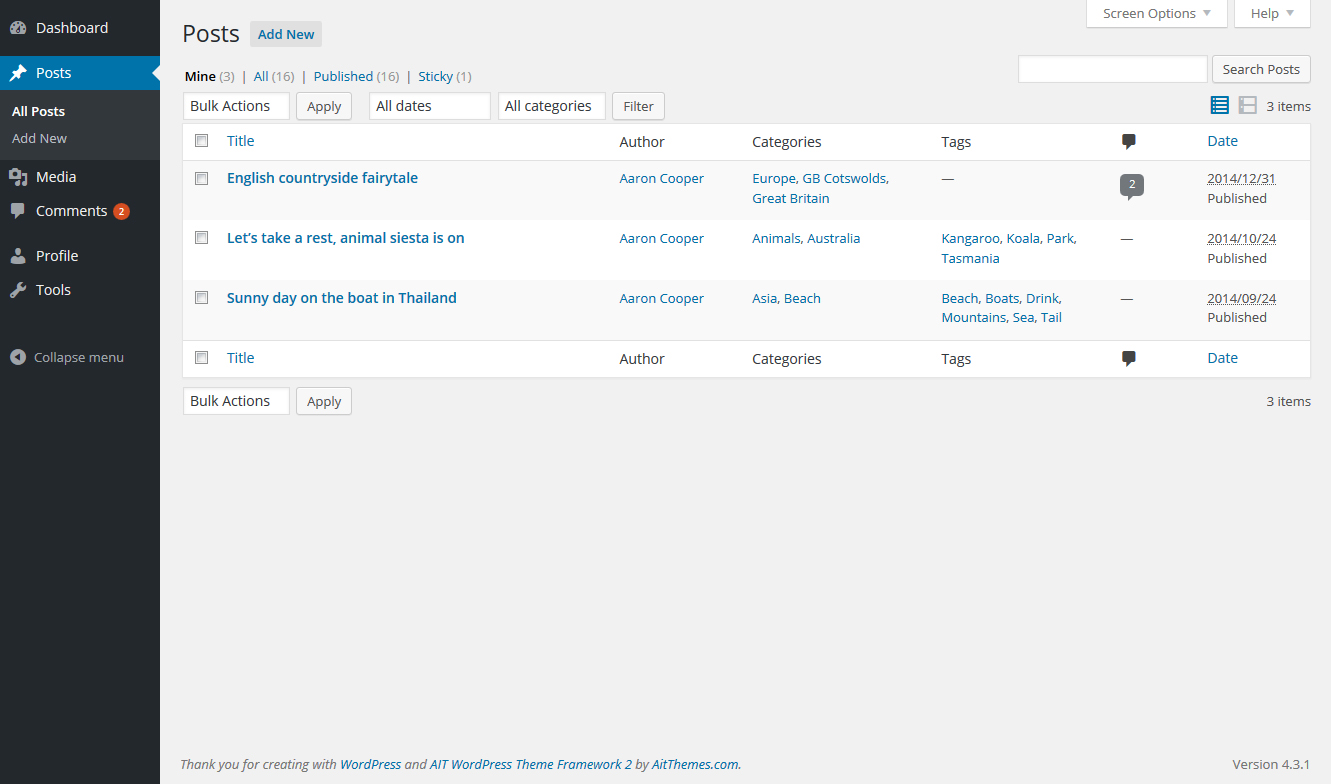 Add New Post screen: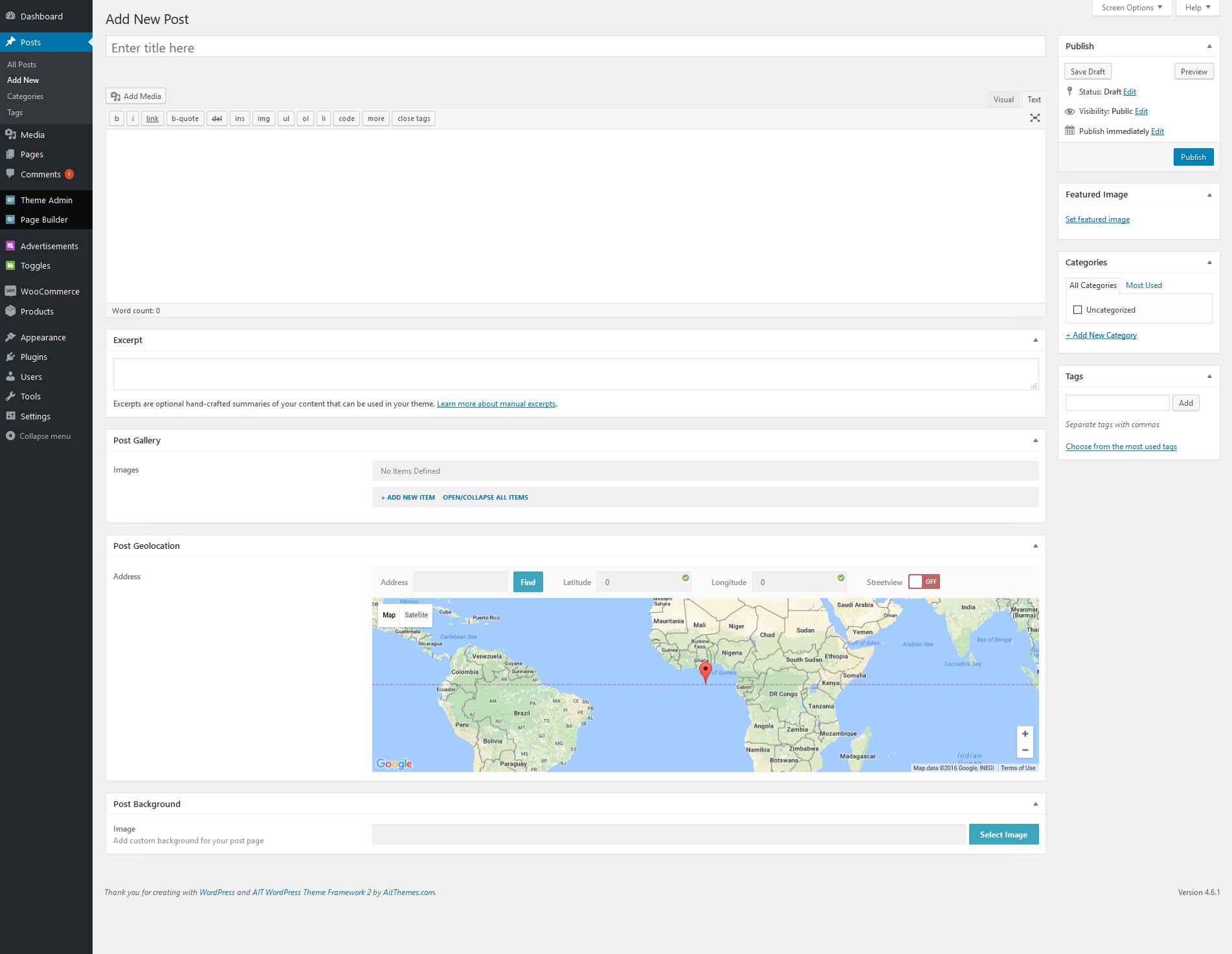 Easy Admin
You can simplify this administration for authors with our plugin, which you can find on this link: Easy Admin.
Following examples are alternatives to previous screenshots of administration. You can fully customize your admin:
Author's Posts: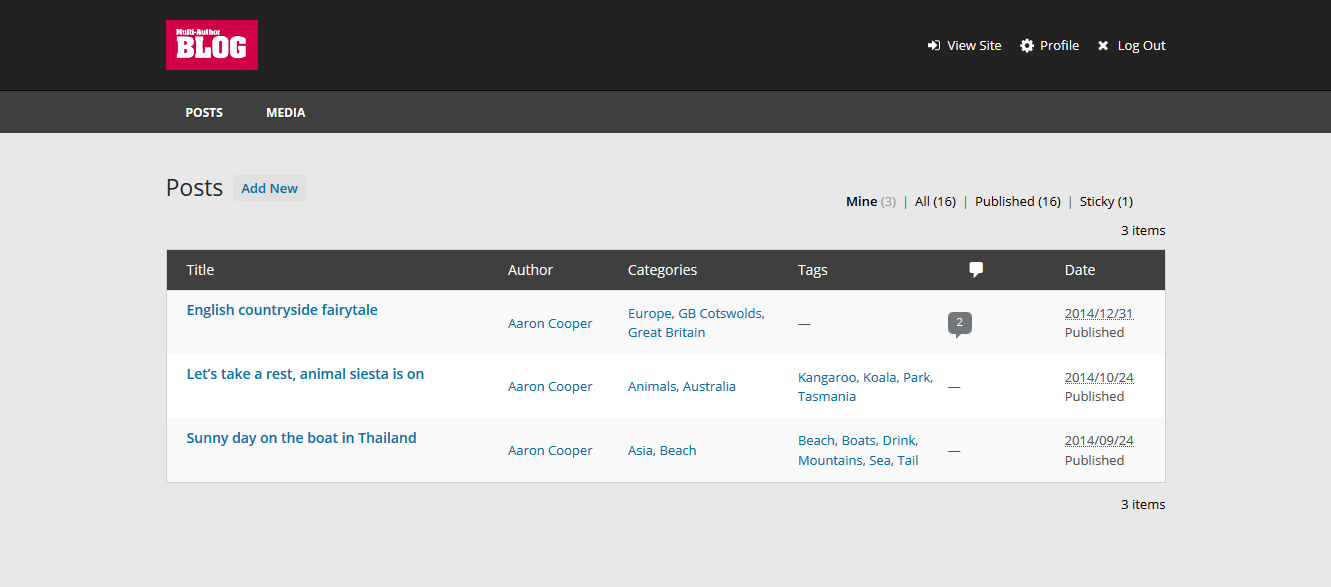 Add New Post screen: