Author Element displays information about one single user with either administrator or author role.
Element provide options:
Author – full list of all registered authors and administrators
Open links in new window – determines if links to the social networks are displayed in the same or new window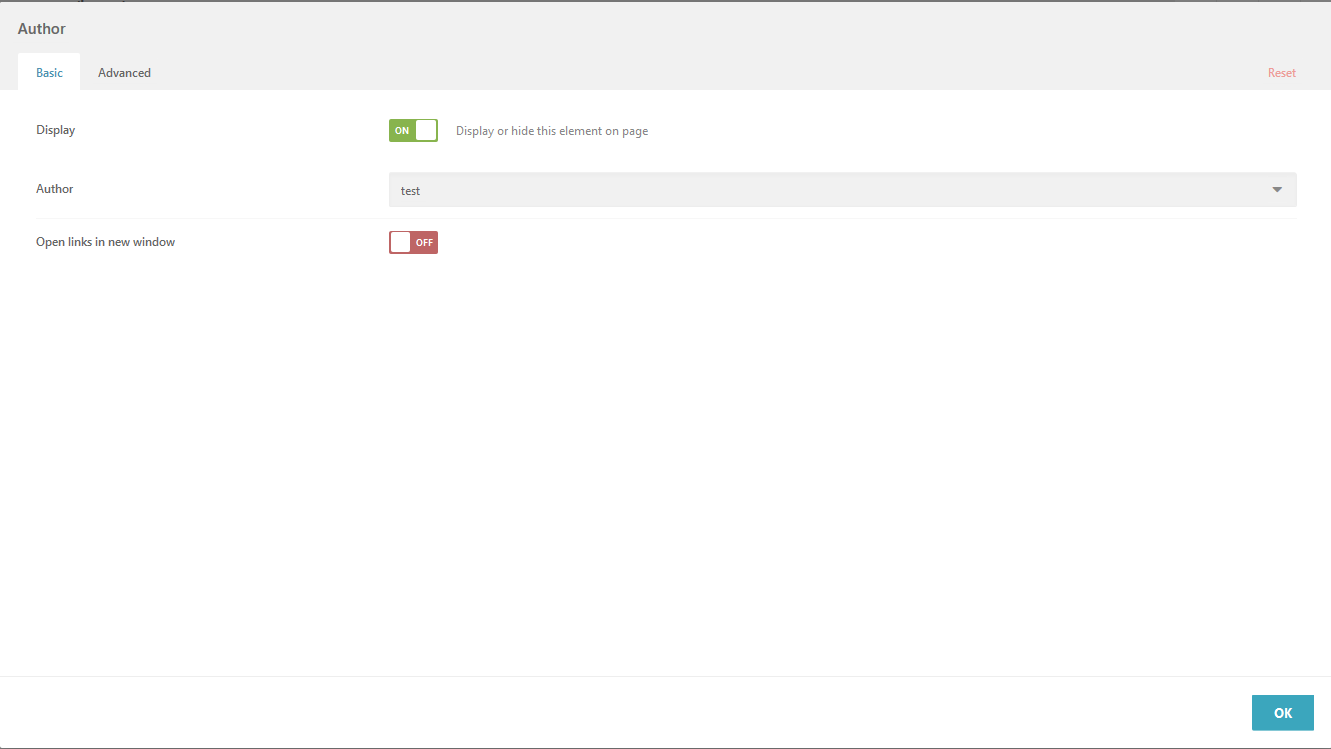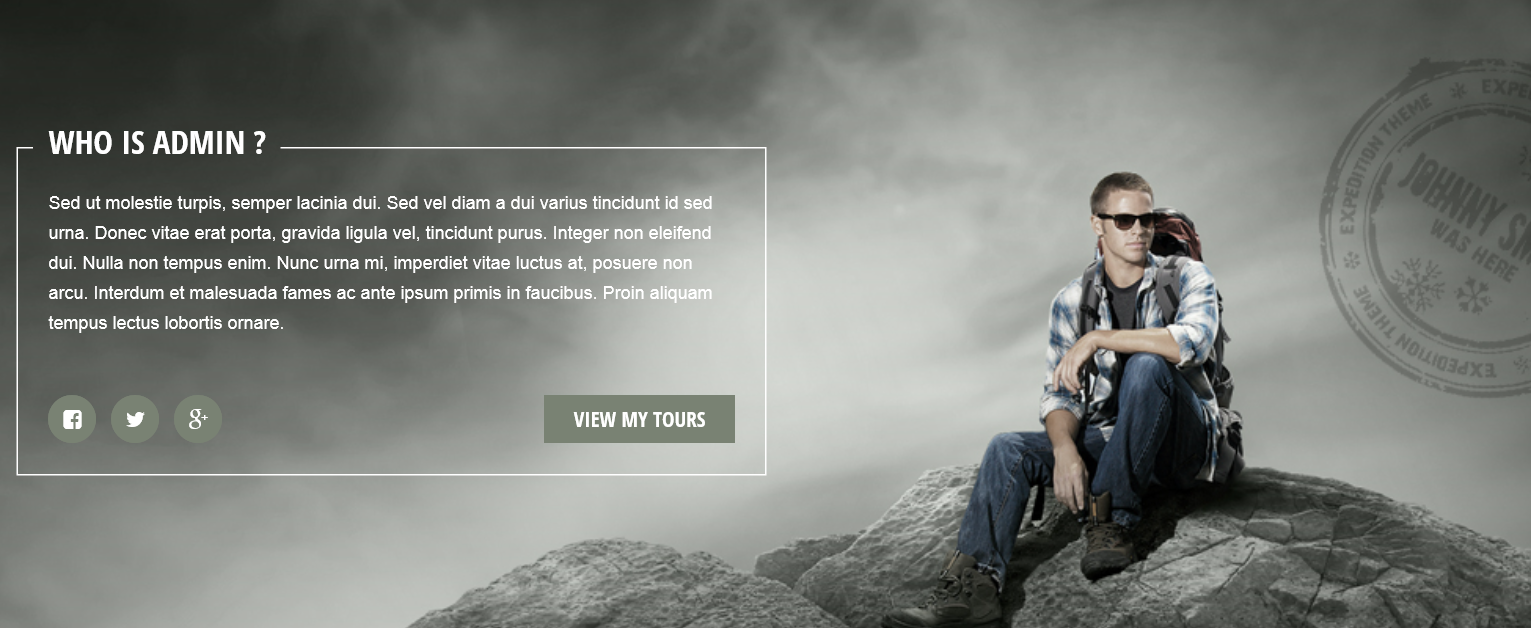 View My Tours button redirects to the special author's page with the list of all Tours.
All data shown in this element are obtained from User's Profile. By default, those information are empty so the user should fill his profile immediately after registration. Read more about Extended User Profile and Registrations (this documentation is written for another Theme but has exactly the same functionality).