Note: this documentation page is work in progress
With installed plugin AIT Languages which you received with your theme you can find all main options related to multilingual settings in main left-side WordPress panel via Theme Admin > Languages menu.
If plugin AIT Languages is correctly installed and activated, you can find in the WordPress top bar new buttons related to translations:
Filter button
Admin Language button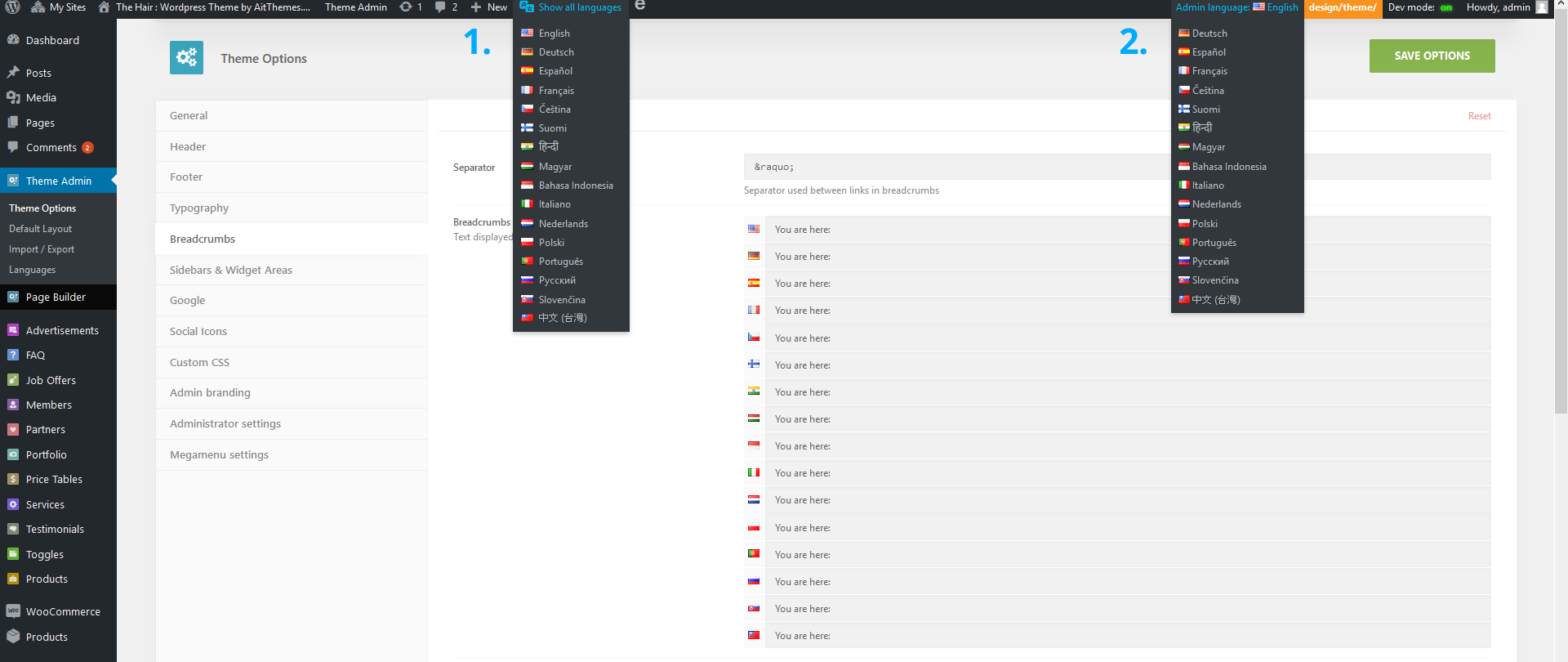 Filter button is intended to filter content displayed on the admin page, for example in the Pages screen filter just pages created for selected language, or show options related just for this selected language.
With selected option Show All Languages you can display theme options related to all languages at once, for example options for Breadcrumbs in each language: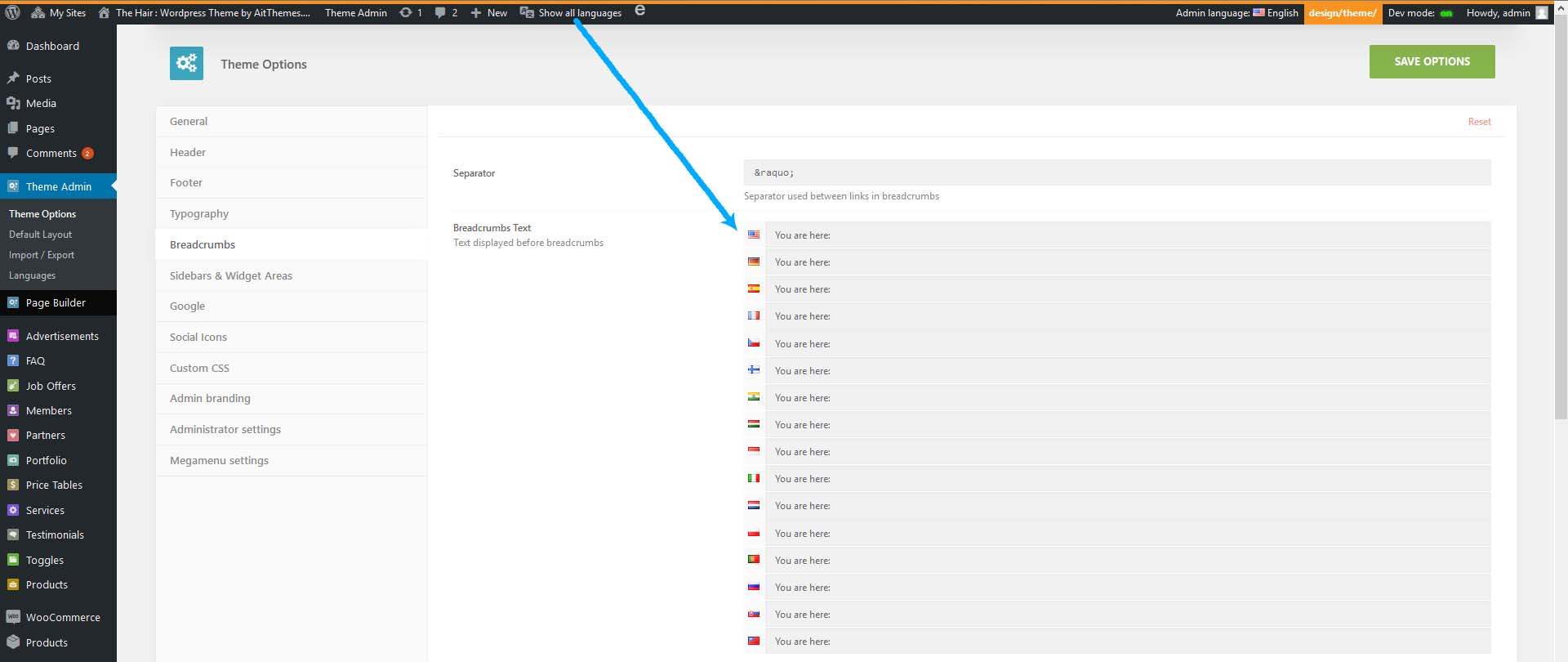 Admin Language button on the right side set up language of WordPress Admin according to selected language.
top
Languages
In Languages settings you can set up all languages in which your site will be translated.
Just select language from "Choose a language" selection and click "Add new language", new language will be added between currently used languages.
List of currently used translations is displayed on the right side of screen in table: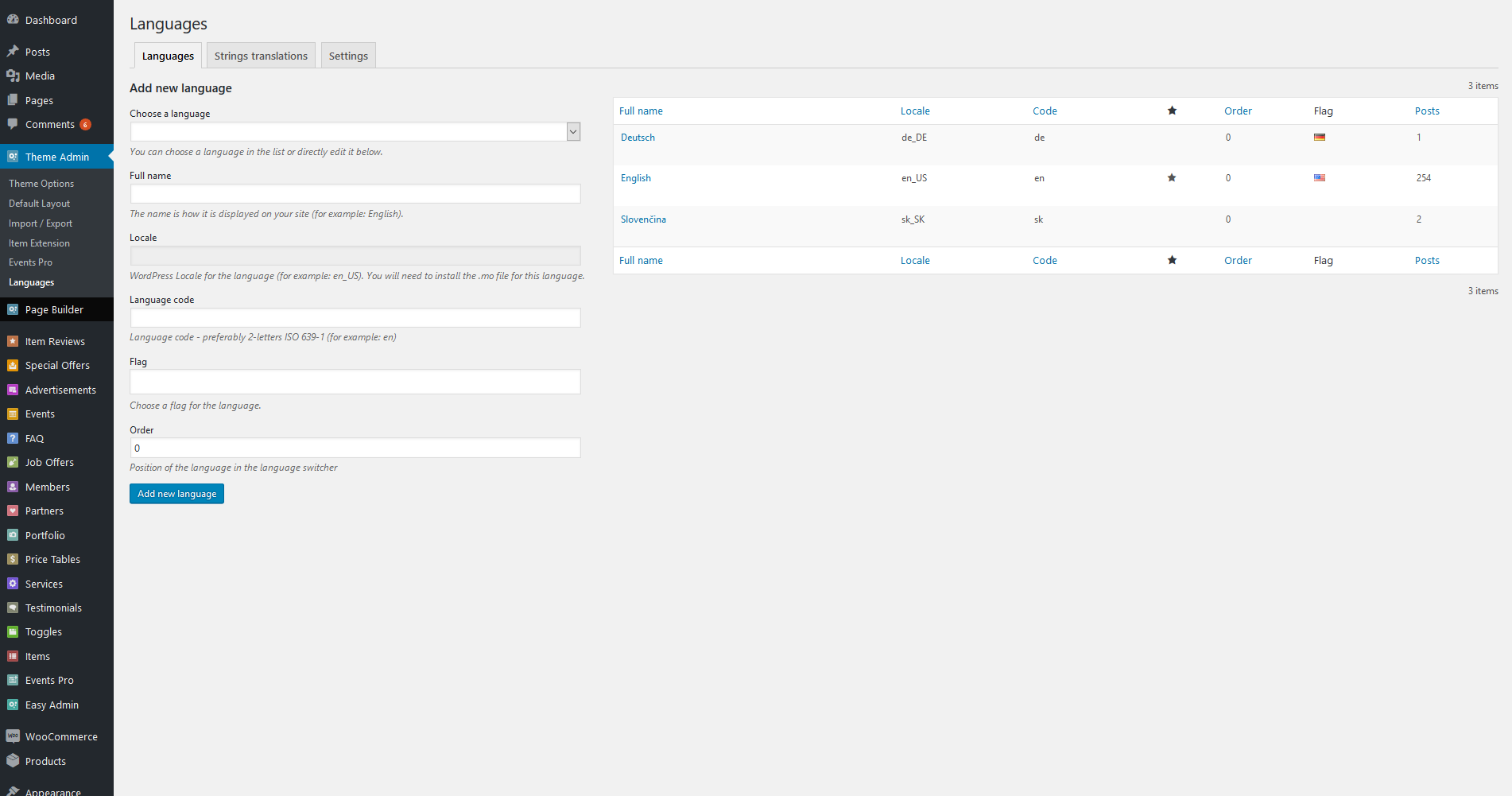 If your language is not included and you want add it yourself, don't miss our Knowledge Base section here
top
String translation
String translation options provide way to translate default WordPress strings and strings used in WordPress General Settings like Site Title, Tagline, Date Format etc…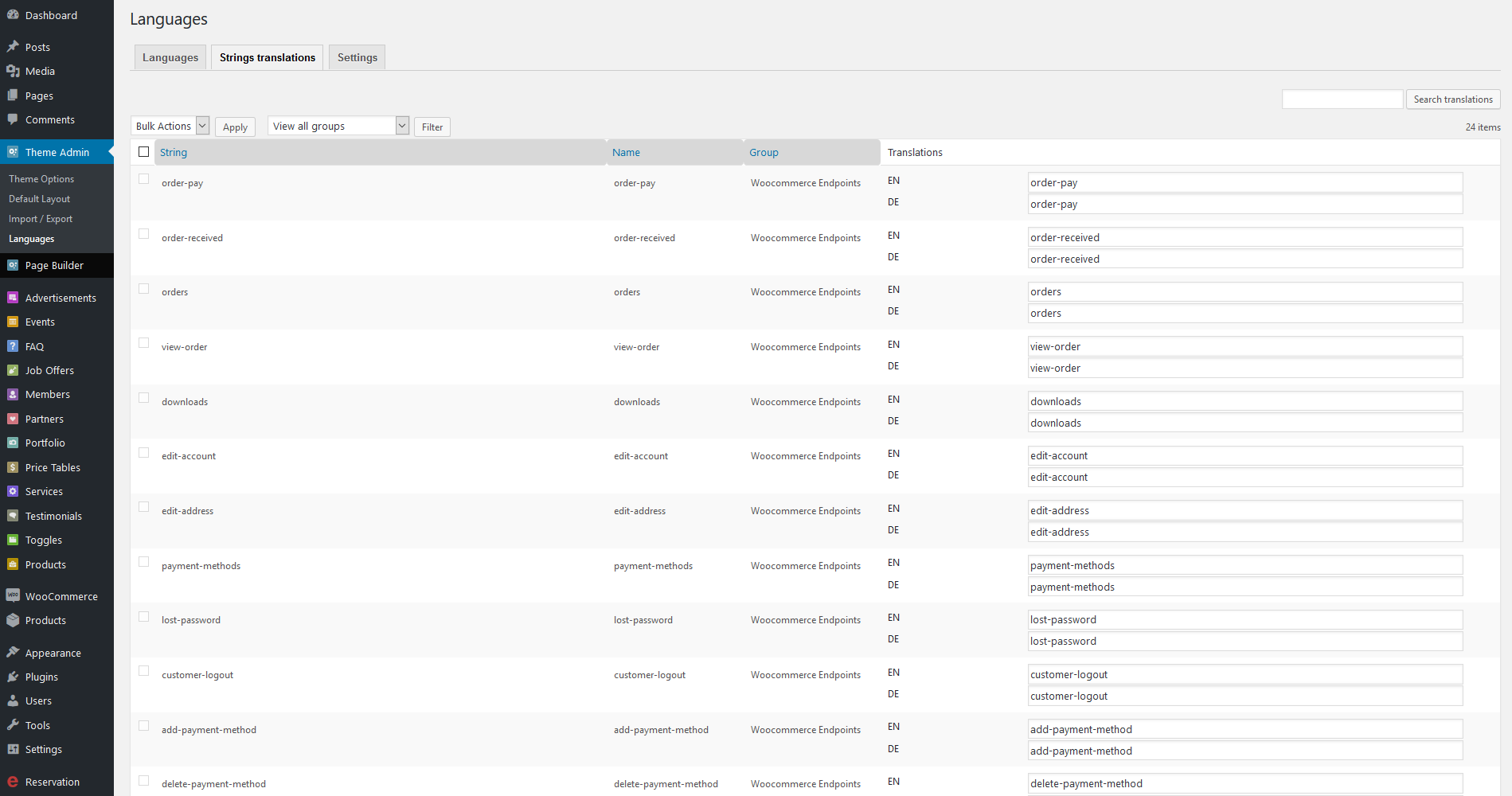 top
Settings
In Settings option you can set up all main options for your translation.
With option Default language you might select which language will be used as default for website.
If some of your content isn't assigned to any language, you'll see the following message in Settings screen:
There are posts, pages, categories or tags without language set. Do you want to set them all to default language ?
If you select this option all content without selected language will be assigned to Default language.
Do not ignore please this message, you would have assigned all content to some language for correct translation.