Event Guide is very specific theme in matter of its layout. It was designed to use the maximum of fullscreen and also with apps-like design in mind.
Besides default WordPress left and right sidebars (use only widgets) there are also two unsortable elements which represents more powerful left and right sidebar:
Static Sidebar
Sidebar Map & Timeline
Both have its special function and content. For example Static sidebar displays sidebar modules (items, events, posts, advertiements) but also on its very top it shows the details of events, items or posts regards to the page. Latter one displays quick search, map, categories filter and timeline of all upcoming events – all optional.
When all set on, your layout will get following (from left to right): Static Sidebar, main content, Sidebar Map & Timeline.
What happens if you enable both WordPress default sidebars on top of it?
Simple answer. To prevent main content from getting extremely narrow, following happens:
Left Sidebar will be displayed as a content of Static Sidebar
Right Sidebar will be displayed as a content of Sidebar Map & Timeline
This was the thing needed to be said. And of course, there are more options avaliable.
All layout and sidebars options illustrated:
All pink rectangles represent default WordPress sidebars which are optional.
Fullscreen content width
When all sidebars are turned off, it is not pleasing for main content to be stretched over the whole screen. To prevent this, you are provided with option to set width of each element of the main content respectively. This is obtainable in our Page Builder as well as all sidebars tweaking above.
Page Builder Settings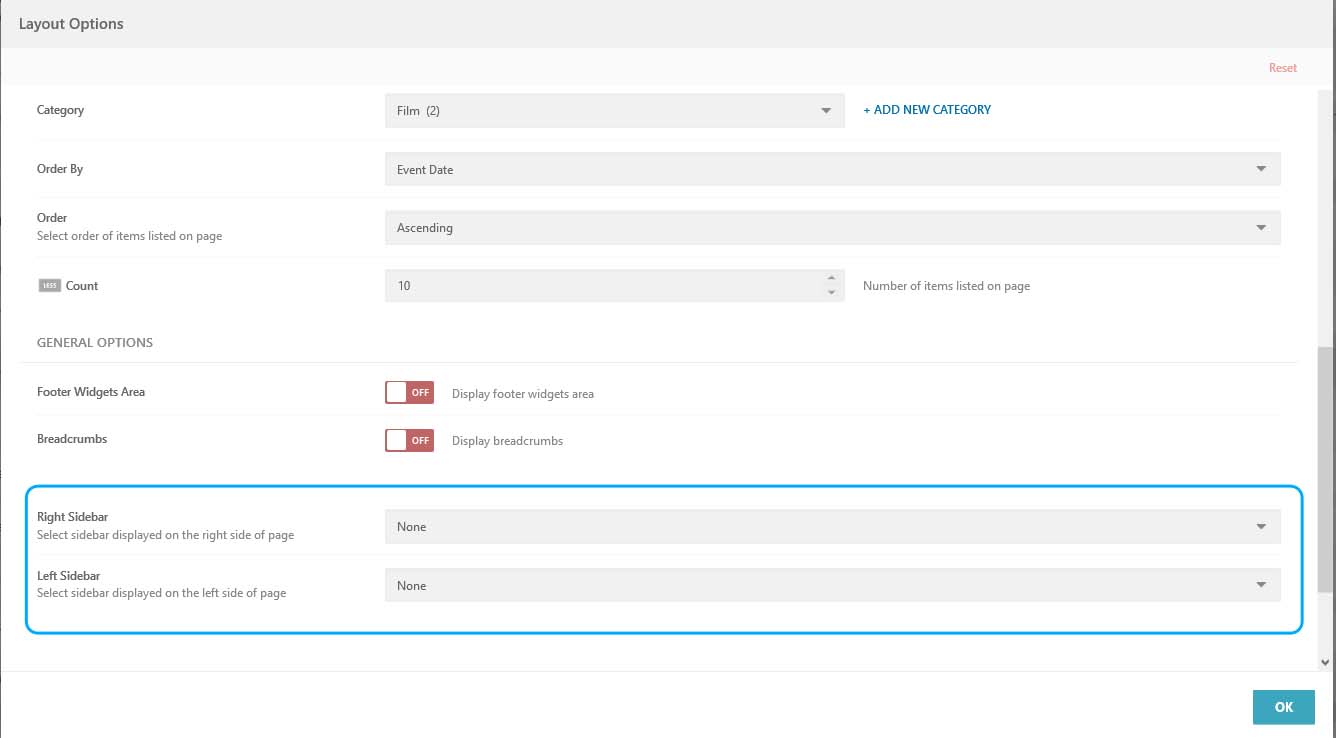 Event Guide's layout can be customized to the bones, but its recommended to use the idea of 3 main columns. 😉