Many retailers or service providers have complicated pricing policy. They often make special offers for new customers only. Old customers are unhappy as they're paying much higher price on a monthly basis than they see in the add everywhere they go. The offer changes every few month and at the end, everyone is paying different price and no-one knows what's the right price. Luckily (for our customer), this is not our case.
We've decided to keep our pricing policy simple and fair. Therefore you can be sure that once you've joined AIT Club, the price you've paid for your membership will never go up for you, it can only go down.
Many people are asking us when they see special offer on a membership:
How much will I pay for a renewal next year?
The answer is: The price that you've paid is a maximal possible price that you'll be ever charged for your renewal. If the price is higher at the time of your renewal, you will be charged as much as you've paid the first time around. If the price goes down – good for you! You can renew at the current – more favourable price.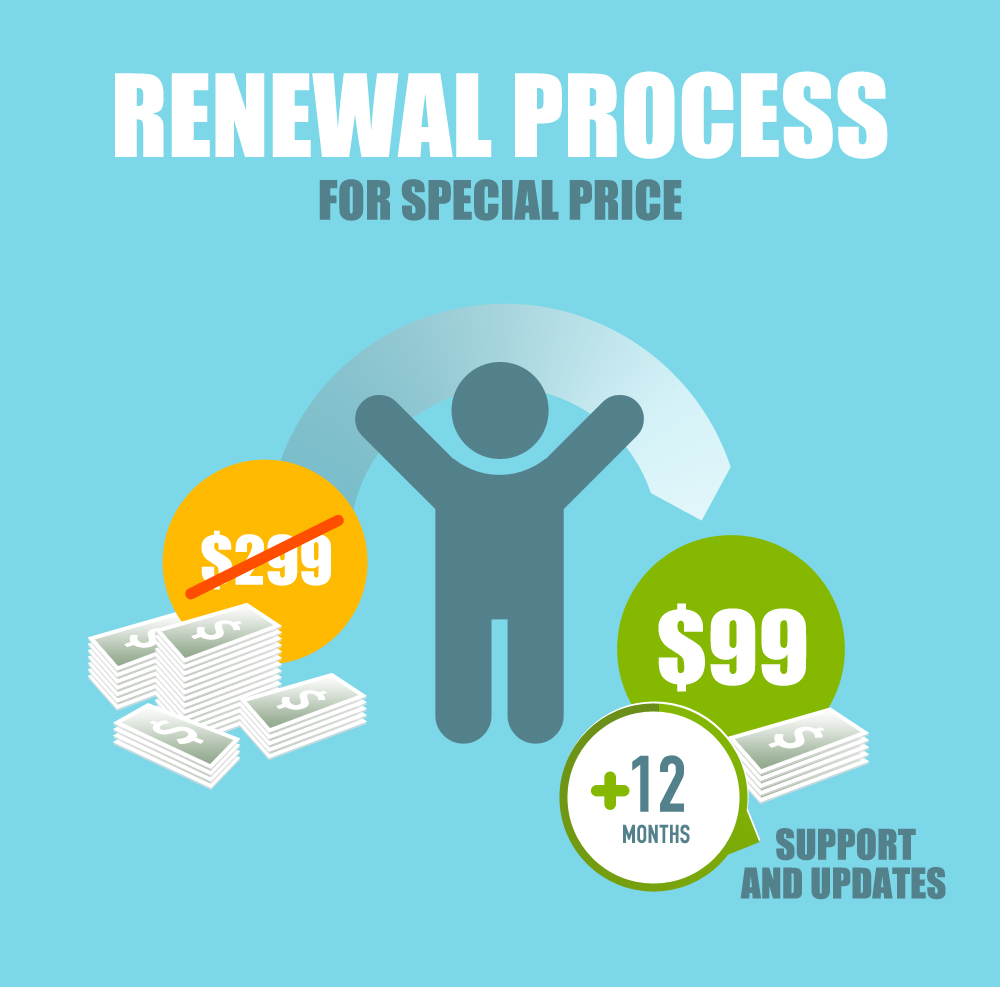 What will I get for the guaranteed best price?
Don't worry, there's no catch. You will always get everything listed in the membership package:
Access to all products of certain membership type (including the newly added ones)
12 months of updates
12 months of support
Unlimited domain usage
Lifetime usage license
Everything else listed in your chosen package
Renew today for the special price
If you see special offer on our memberships, don't hesitate & renew right away. Your renewal starting date will be set to the first day after your current period has expired. In the other words, if you bought your membership 6 months ago, today you get 1 year renewal at the special price, your membership will be valid for the following 1 ½ year. As you still have 6 months of your current membership + you bought another 1 year of membership.
Each of your following renewals will be at the lowest price you've ever paid or even lower, depending on the actual membership price at the time of renewal.
What happens if I don't renew my membership?
In case you do not renew your membership, you will lose access to all updates, support and newly added products. You will also lose your guaranteed best price. If you change your mind few weeks later, you will need to pay the actual price at the time of purchase, no matter how low was your guaranteed price before. But there's no reason to panic, we'll send you a reminder for renewal so you don't forget.
BUY FULL MEMBERSHIP FOR $99 TODAY
Best Price Ever Guaranteed!