Fullscreen WordPress Theme
BeachClub WordPress theme is fresh and versatile template. It is ideal for snack-bar, beach bar, club also for hospitality business. Great for all business website presentation where the focus is on nice large background images. You can use side widget areas to promote your products, events or special offers. Very special AIT element is Food Menu. 30+ elements, sliders, tabs or opening hour make your presentation highly professional.
Elements
Website elements are designed to make your work as simple and fast as possible. You can pre-define settings in Default layout section and use them anywhere. Information you set in Custom Types can be easily re-used on any page, no need to type it again and again.
Content Area
Main section of the website where you can add your content.
Header
Section for Logo, Main menu, Social icons, Shoping Cart and language switcher.
Left Sidebar
Right Sidebar
Area for WordPress widgets.
Footer Widgets
You can easily configure footer widget area columns, change color, add copyright message and even copy&paste javascript code via theme admin.

Sell your food online
Are you only starting your food delivery business or do you already have your company running? Our WordPress theme will help you grow. Take your business online today, it's that easy. Selling online was never that cheap and simple as today. You don't need to waste your time building custom made website, integrating shopping cart or getting everything translated. Everything is ready to use right away. You only need to add your logo, images and texts.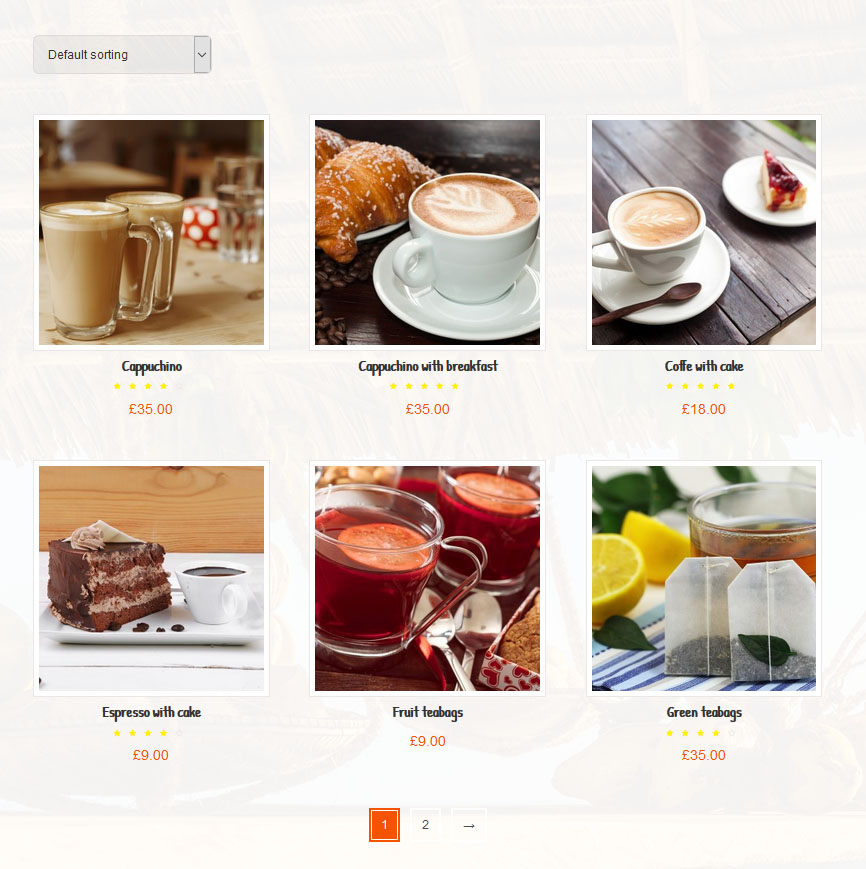 Using WooCommerce shopping cart plugin you can sell anything you want. It's the most popular WordPress eCommerce plugin. You can sell physical products, services or affiliate products. You can also sell virtual or downloadable products if you want to. Administration panel allows you to manage your stock, shipping options, taxes or payment methods. It's an easy to use and very powerful tool. There are many free or paid add-ons that you can install to extend your online store.
Your food can be categorized into categories. You can use widgets to add special offers or adverts to your subpages. You can easily show top selling products, top rated or recently viewed products. Filters come as standard. Watch statistics and other marketing tools to reach your business goals. You can also connect your shop with your blog, show your company insights or upcoming new products. All these things will help your visitors decide whether they'll buy or not. Give them all what they want.
This WordPress Theme together with WooCommerce are making your online delivery business come true.
Make the shopping process easier. Less steps to finish the order will help you increase your sales.
Customers on your website can quickly add the product to shopping cart right from the list of products. They don't need to click on product detail anymore. Shopping cart content is shown on any page after you click on cart icon. You can also show it on it's own dedicated page where you can add or delete products. You can also go right to Checkout page.
Each product can have:
It's own custom attributes
Category with custom image
Shipping classes
Custom Tags
While adding your products to the system you can use handy "Duplicate" feature. It'll save your time significantly. Each product can have it's own main presentation image, image gallery, detailed description and also product reviews. Useful can be also up-selling and cross-selling your products that will allow you to offer your customers additional products that are related to selected ones. Each product can also have it's own Inventory, notes or menu order.
Portfolio
It's not a secret that we also eat with our eyes and usually even if we're not hungry and we allure to buy a nice looking tasty food. Nice images are therefore very important part of your presentation. You can use Portfolio element and make an interesting presentation of your products. You can tell a story, or even write a recipe. If you offer services like catering it's an ideal way to show your customers what you can do.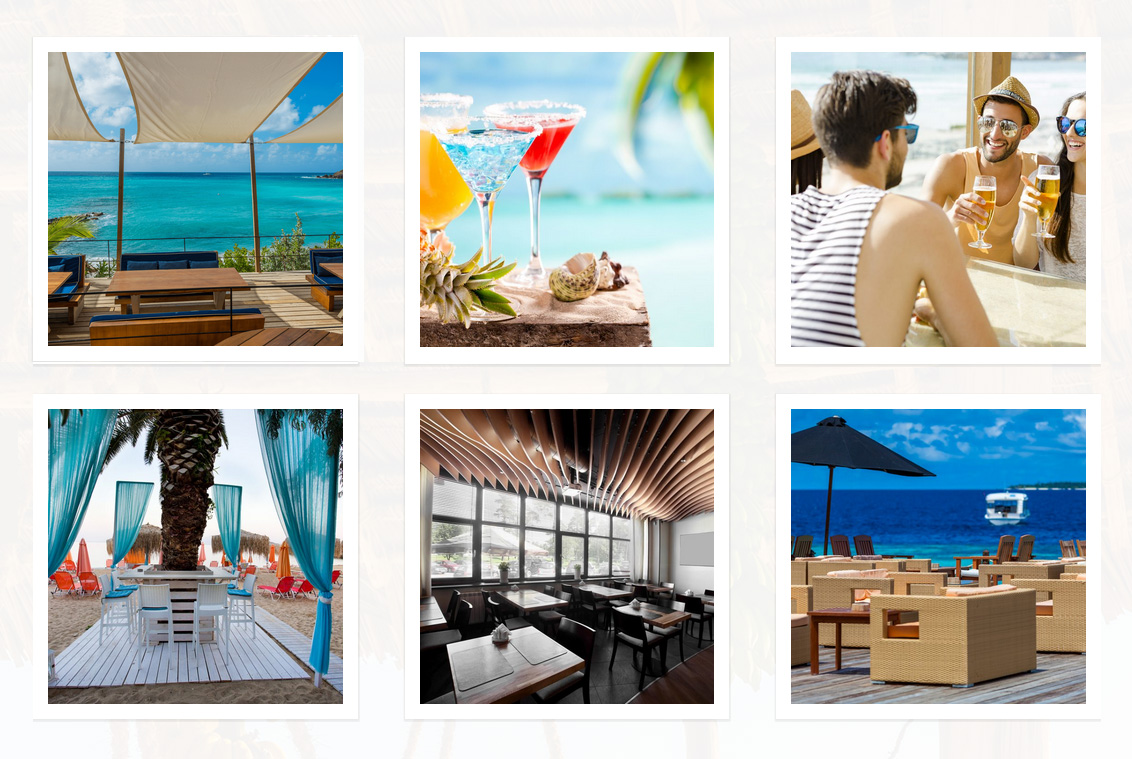 What can you do with this element? You can add a main presentation image, create an image or video gallery. Add detailed description and structured blocks of texts. You can categorize your portfolio items. Portfolio can be added almost anywhere simply using drag&drop in the Page Builder. You can control how many items to show, and even create a filter.
Products
Display food and drink menu using Products element. You can add a product image, description, price and product featured flag. Organise products into categories like Soft drinks, Hot drinks, Wine, etc.. Products element will help you present what you offer in nicely. You'll create a professional looking presentation extremely easily. Product item can be added very quickly, you don't need to configure whole e-commerce solution. You can show products almost anywhere on your website. Customer can make an order using the contact form that will be sent to your email.
What information can you add using Product element?
Product Name
Description
Price
Category
Product Image
You can also make product as Featured
You can create different product categories and show them on separate subpages. You can also combine Products element with other elements, embed video, links to social networks or show information about your company.