There is quite a significant competition in selling multilingual WordPress themes, because there is lot of developers and lot of clubs in the online world. Competitiveness however brings along added value – we are constantly improving and offering even better products, so that our customers find what they are looking for.
Which AIT features can help our customers with their online business? Why are our templates unique?
1. No need to hire a professional developer for creating WordPress Theme
First of all, the main advantage of creating your own WordPress website without help of a professional is one of the greatest advantages of our templates. And this had been confirmed by our customers themselves! You just need to have a basic knowledge of WordPress.
2. Absolutely user friendly interface and nice UI
In order to facilitate simple usage of WordPress Themes, we have developed several enhancing elements and plugins. They simplify the creation of website and subsequent daily maintenance (website updating and content management). Easy Admin, Drag & Drop Page Builder, integrated SEO tools… All of these contribute to the comfort use of any AIT WordPress theme.
3. Themes focused on specific sectors of business
Currently our customers can choose from 65 unique templates. We also constantly develop and add new ones (our newest template is OnePage). Why are they interesting?
Each template is dedicated to a particular type of business. Users can therefore choose a template in line with the particular usage needs. Thanks to that they can imagine, how their products, services or company itself will be presented. These templates contain also suggested plugins which are most suitable and useful for the customer's business.
4. Multi-purpose WordPress Themes that can be customized
Although the templates are oriented on particular field of business, customers appreciate their variability. It means that each template can be modified according to individual needs and adjusted to any product or service.
More than 65 000 end customers and agencies decided for AIT Themes, because our multilingual WordPress Themes have all the functionalities they need for running their business. Templates support integration of most common third party plugins, for example Revolution Slider, easyReservation etc.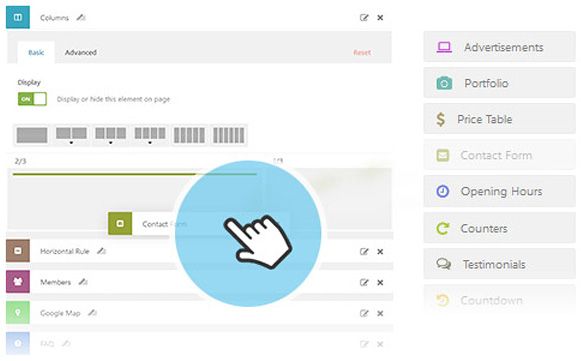 5. Professional looking website
You can use more than 30+ ready to use elements for customization of your website that can be used across all AIT themes. Main advantage of the elements is that you can customize individual items (comments, products, services, testimonials and more) in such a way that your website will look like if it had been tailor made by a professional.
Finally unlimited sidebars are very popular in our templates, as these enable creation of different sidebars on every page. They can be positioned on various places, with different width or can be completely turned off. Thanks to unlimited sidebars you will achieve Perfect layout of your website.
6. Translated & Multilingual WordPress Themes
Especially relevant is that Multilingual WordPress Themes are getting implemented more often due to increasing demand for websites that need to be used in multiple languages. Having your website in various language mutations is very convenient for the visitor, as he/she can display it in "his/her" language. Especially the multilingual plugin AIT Languages for multilingual Themes is one of the greatest benefits of AIT Themes.
Multilingual websites have positive influence on customer behavior and they increase the conversion ratio for CTA (call to action) buttons.
7. Plenty of unique plugins – AIT Languages, Item Reviews & Easy admin are the most popular
Do you know without which plugins our customers cannot imagine everyday work with their website? The most popular is AIT Languages – Multilingual support & Translations plugin that provides multilingual extension to the administration interface. Administration of the website is therefore possible in all 26 languages, with having all the elements translated (admin panel, Page Builder, widgets and more…).
Thousands of downloads and installations prove that AIT Languages plugin significantly simplifies website administration in your own language.
Plugin Item Reviews provides the engine for evaluation of items (products, services, firms). It helps visitors of online portals with the orientation on the website so that they can pick the best option from the wide offer. In particular when purchasing online, customers follow the reviews of other users. That's also a reason why Item Reviews is the second best-selling plugin.
Other most searched plugins are Easy Admin, Events Pro, Paypal Payments etc. All plugins you will find here.
20 – 50% increase in customer revenues in the first months following the launch of websites created using AIT themes.
8. Responsive design of WordPress templates
Access of websites from mobile devices is experiencing huge boom these days, and that's why fully responsive pages are a must. They are essential even more now, because Google started to prefer responsive websites in its search engine and those pages, that aren't responsive, are penalized and are moved to non-lucrative positions in the search results.
All our newer themes (built on AIT Framework 2) have responsive design, which is fully adjustable to the screen size and reaches excellent user friendly readability for the visitors. And that's why Google likes them as well.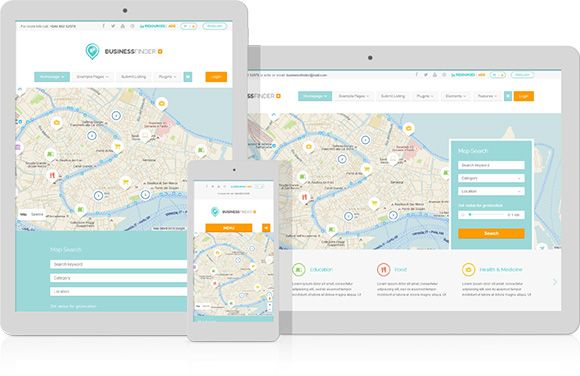 9. Detailed documentation for the themes
Yes, users don't like to read documentation 🙂 But those, who eventually look at ours, they are excited! We have received lots of positive feedback regarding documentation on our themes and plugins. The main advantages are exactness and attention to details, tips & tricks and practical usability of knowledge base. Thanks to the detailed documentation it is possible to create a website without any need for professional developer intervention.
10. Credibility and background of AIT Themes
Last but not least, customers prefer companies they can trust and which provide quality products. AIT Themes is on the market since 2008. This means that we focus on innovation of WordPress templates and development of new features, our own plugins and elements for 8 years already, thus helping our customers in the presentation and development of their business.
close

Special thanks: We would like to thank to all of you who found time and filled in short surveys – thanks to them we can now work on enhancements that our customers wish for directly! Similarly we would like to thank to click-gibraltar.com, health-and-fitness.es and ikosice.sk customers for allowing us to get a glimpse "inside" and gain valuable information for further development. Thanks a lot guys!